Stickers, wall tattoos and murals
Glow in the dark stickers, stickers and large wall tattoos for children's rooms, bedrooms or kitchens - to embellish and decorate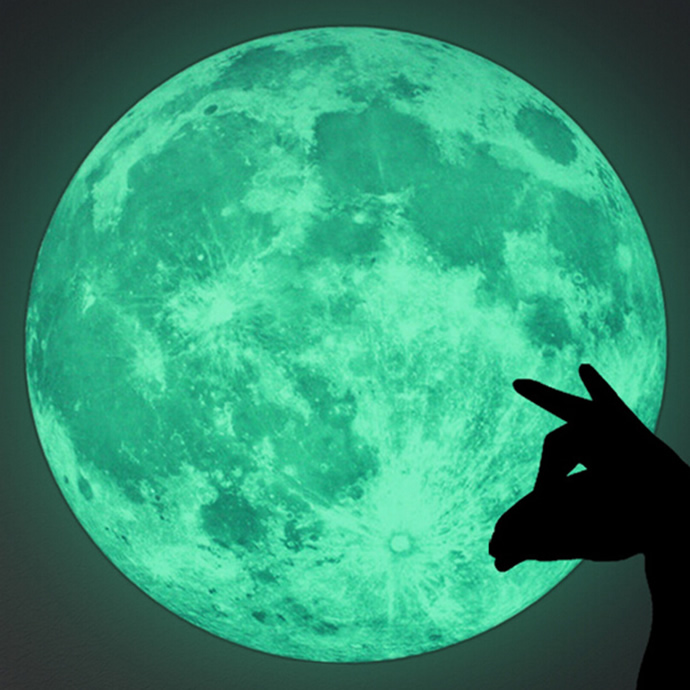 Let it charge briefly in the light and marvel in the dark. With maximum afterglow - beautifully photoluminescent with long-lasting photoluminescence. Best adhesion - suitable for woodchip and smooth surfaces. Delivered in protective poly bag/film packaging.
The charging is done by sunlight or artificial light (e.g. room light). Ideal for decorating a wide variety of surfaces such as walls, wallpaper, cupboards and much more... Peel off, stick on, wait a moment, turn off the light and ... AMAZING. Not only the sticker but also the eyes of your children or guests will shine brightly. For the strongest afterglow effect, it is best to always place it close to lamps or windows.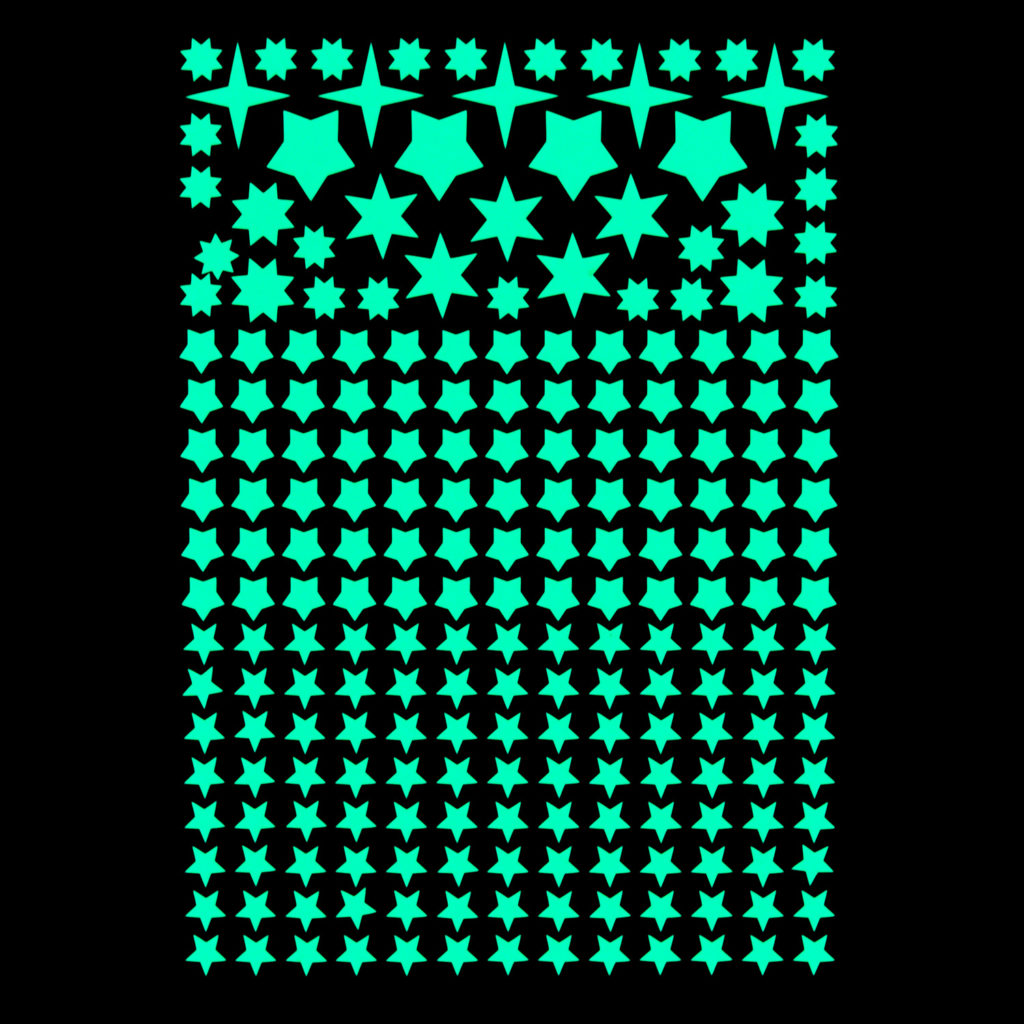 LONG BURN TIME & HIGHEST LUMINOSITY:
Afterglowing for several hours in the dark (after appropriate charging). 10 to 20 times stronger and longer burn time than conventional products Highest luminosity due to the latest generation of phosphors or afterglow materials.
Our films are non-toxic and free of hazardous chemicals or substances of concern: Safe for children to handle. Ideal for use in children's rooms and bedrooms. Rechargeable over and over again. No luminosity wear - shines again and again, without loss, over many years.
UNIQUE and MADE IN GERMANY:
Our designs and motif sets are unique. We design ourselves and the adhesive sheets are manufactured in Germany.
New in our assortment are ultra bright photoluminescent stickers and wall tattoos, based on our professional photoluminescent pigments. Our stickers distinguish themselves from conventional luminous stickers by a much stronger luminosity and longer burn time. Due to a better light absorption and emission, our stickers therefore still show excellent afterglow effects even in areas with a little less daylight or artificial light. A comparison with other afterglow stickers is worthwhile!
Practical examples and customer projects
Customer feedback on stickers, wall tattoos and murals
Versatile application possibilities
Subscribe to the Newsletter 
Would you like to be informed about product innovations or general news about our fluorescent products? Then we look forward to your entry in our mailing list!