Fluorescent powder and pigments
Ultra-bright photoluminescent pigments, self-luminescent color pigments, photoluminescent color powder, UV incandescent pigment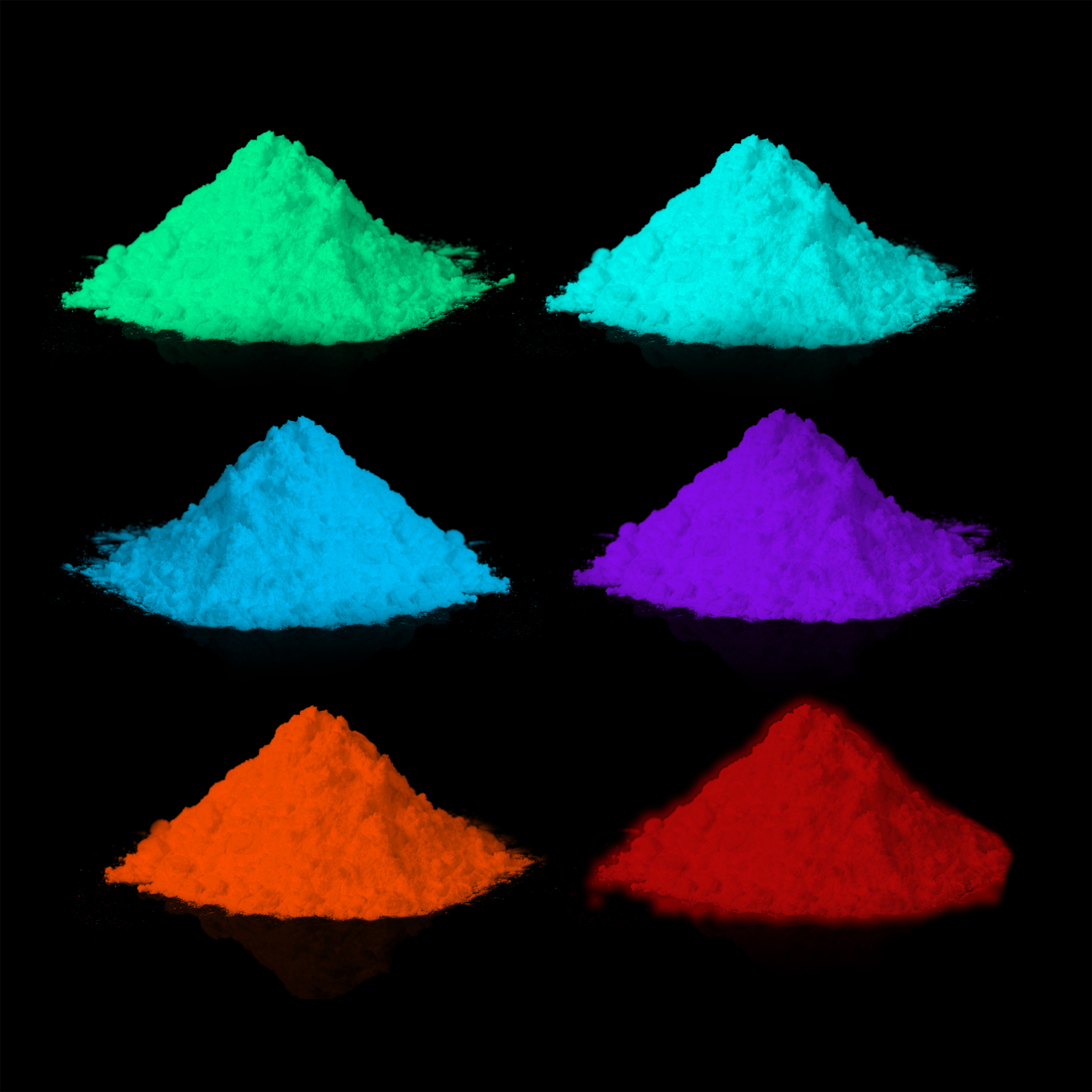 Photoluminescent pigments for long photoluminescence in various colours. Fluorescent and phosphorescent. Let it charge briefly in bright light and it will glow in the dark.
APPLICATION & PROCESSING POSSIBILITIES:
Can be used in all carrier fluids (resin, epoxy resin, acrylic, resin, varnish, paste, paint or glue). Recommended mixing ratio 1:2 (i.e. 1 part pigment to 2 parts binder or carrier). Processable up to 1,000 degrees Celsius. Insoluble in water! Extremely temperature resistant. Ideal for decorating, for ornamentation and can be applied to all kinds of surfaces.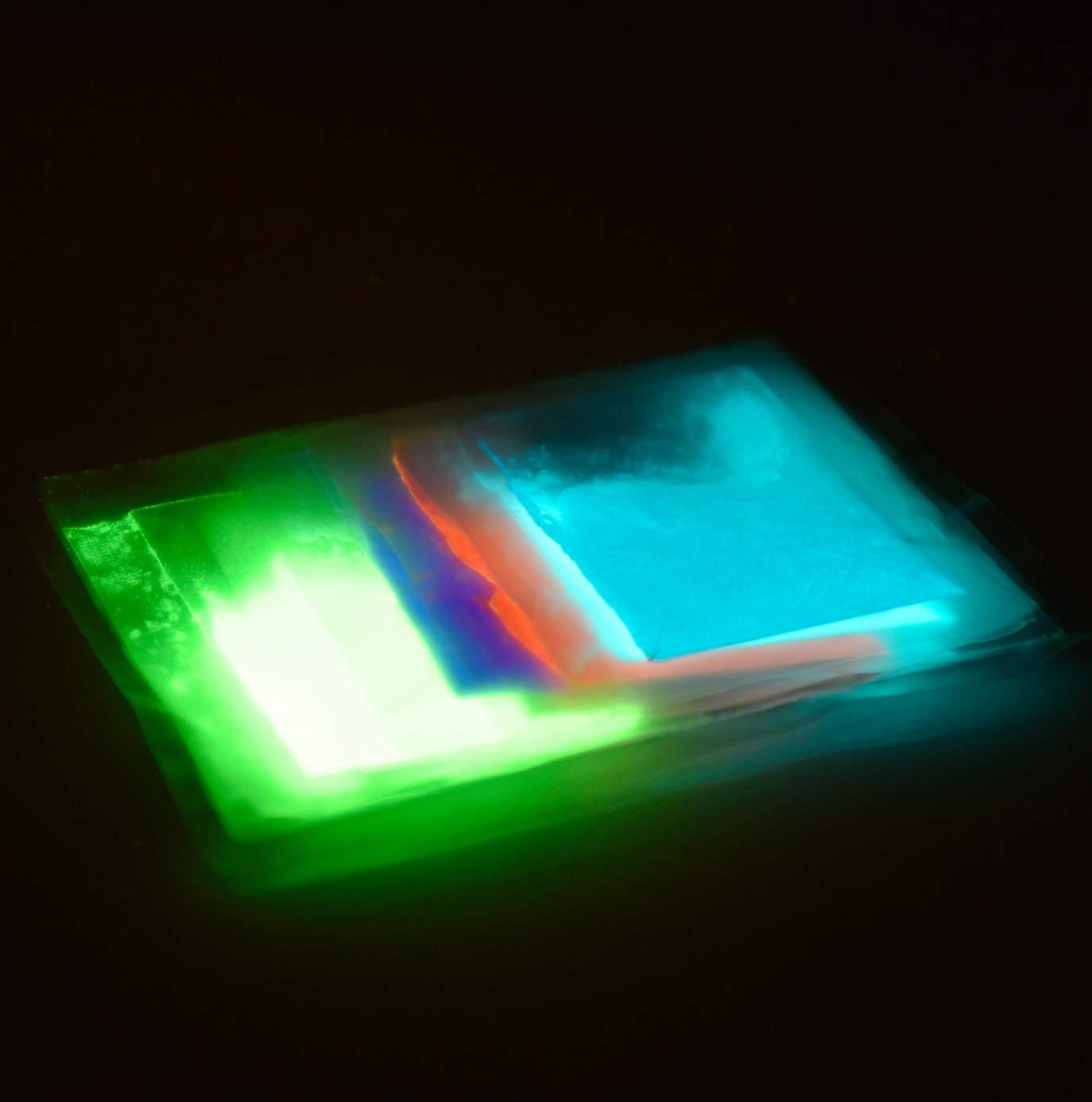 LONG BURN TIME & HIGHEST LUMINOSITY:
Very long shining. Luminosity for more than 12 hours. 10 to 20 times stronger and longer burn time than conventional products Virtually unlimited light charging.
Our colour powders and pigments are non-toxic, free of hazardous chemicals and radioactive substances. No wear of the luminosity. Luminous stable for twenty years. Rechargeable, sustainable and regenerative.
An incredible range of applications is conceivable, such as stars in children's rooms, light switch surrounds, painting, resin casting and drawing. Arts and crafts fun: be creative and let others marvel at your shining works.
With us you get some of the strongest luminous pigments you can find on the market. Our professional fluorescent lamps are based on
strontium aluminate and are distinguished from comparable products by their higher luminosity and longer burn time. Our colour powders and pigments are non-toxic and free of questionable chemicals and are continuously evaluated.
The luminous pigments are mixed, for example, with colourless carrier liquids or binders (e.g. epoxy resin/resin, paint, gel or wax). For outdoor use, use weather-resistant and possibly solvent-based binders such as synthetic resin paints. In the interior, solvent-free carrier fluids such as clear varnish or wallpaper paste are recommended. It can be used to create path lighting and light switch surrounds as well as to create a special room atmosphere with decorative ideas such as a starry sky in the children's room. Other possible applications include noctilucent house numbers, escape route markings, jewellery, candles and much, much more.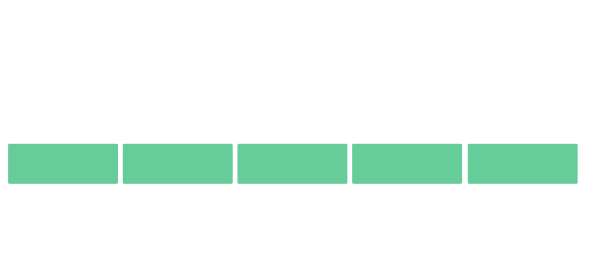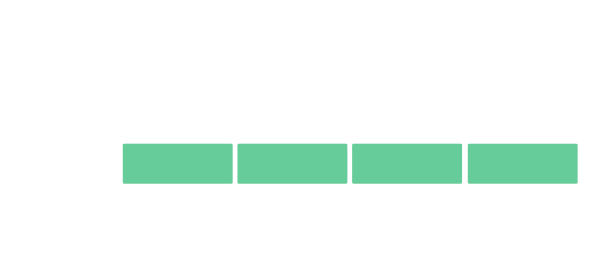 Orange, Red, Pink & Purple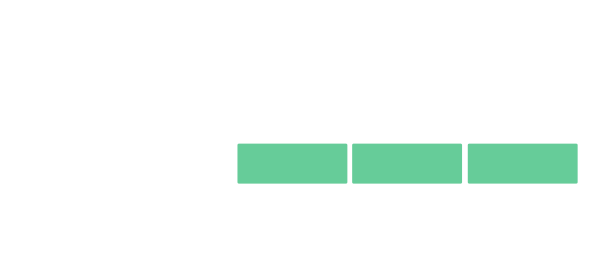 With our calculator we offer you the possibility to Estimate the luminous powder admixture of your project. Based on the starting material and the amount of the carrier material we offer you 3 different result positions. These recommendations are based on perennial experiencedirectly from the practice.
But: Each project is different and may need to be treated in different ways. We recommend to start with "Optimal" and then, depending on the result, you can readjust.
We are very happy to answer your questions:
Note on the ratio calculator:
Our calculator has been developed from years of experience to show you a first approach to mixing our luminous pigments into various carriers. Practice shows us again and again that projects/ideas/projects can be very different. Therefore, please understand and use the calculator as a first indication for the best possible result of your project.
Practical examples and customer projects
Customer feedback on the fluorescent powders and pigments
Versatile application possibilities
Subscribe to the Newsletter 
Would you like to be informed about product innovations or general news about our fluorescent products? Then we look forward to your entry in our mailing list!