Shining silicone-in the dark after brilliant quality silicone
According to fluorescent silicone for e.g. tilers. Made in Germany!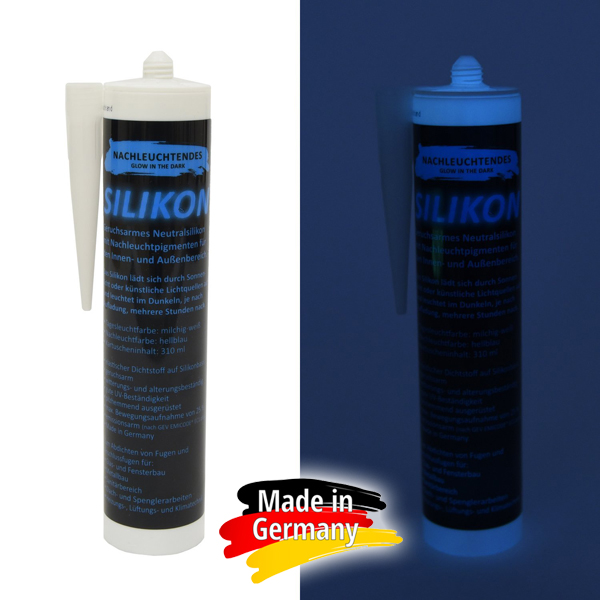 Quality silicone (made in Germany) with fluorescent pigment additive in silicone cartridge. The silicone is loaded by sunlight or artificial light sources and glows in the dark, depending on the charge, several hours after. Color of the day: milky white. By luminous color: blue/Aqua.
Elastic, one silicone sealant for indoor and outdoor applications made in Germany. Maximum motion absorption of 25%. Provides all the benefits of proven silicone, with additional glowing effect.
Wide field of application
For sealing joints and connection joints in the sanitary sector, glass and window construction, metal construction, for roof and plumbing works or in heating, ventilation and air conditioning technology. Ideal for bath, shower and all tile areas.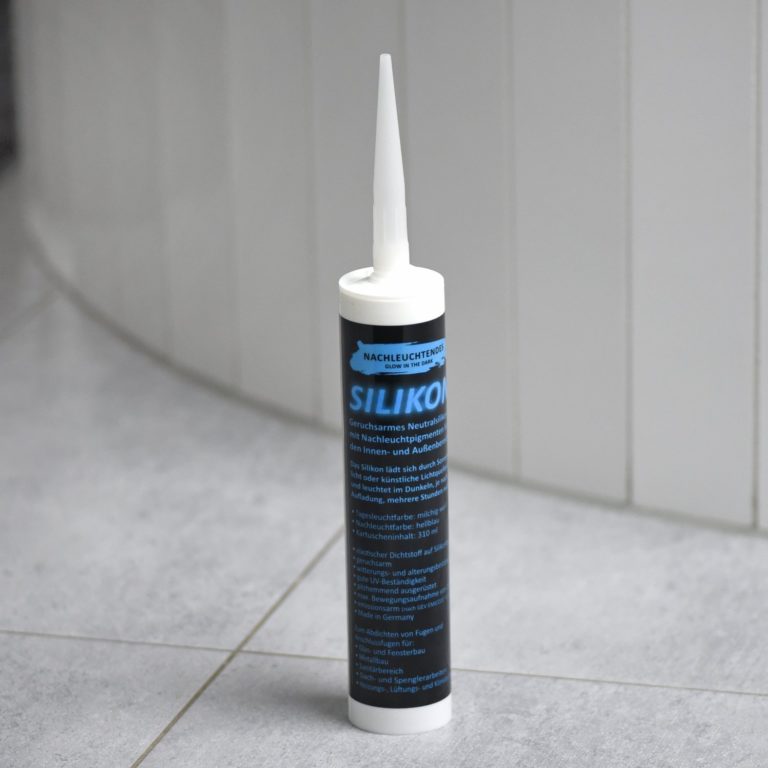 Meets common silicone standards. Low odor, emission to GEV EMICODE ® EC1 Plus. Coating compatible according to DIN 52452-4. Resistant to weather and ageing, good UV resistance and fungus resistant. Neutral crosslinking and copper compatible. Safety Data sheet available on request.
Customer feedback on silicone
Versatile application possibilities
Subscribe to the Newsletter 
Would you like to be informed about product innovations or general news about our fluorescent products? Then we look forward to your entry in our mailing list!