lumentics light stones - Toy stones glowing in the dark
Multicoloured, compatible, accurately fitting and tested. Lights up to one hour. (Quantity: 100 pieces, set colours: multi, transparent, yellow or green)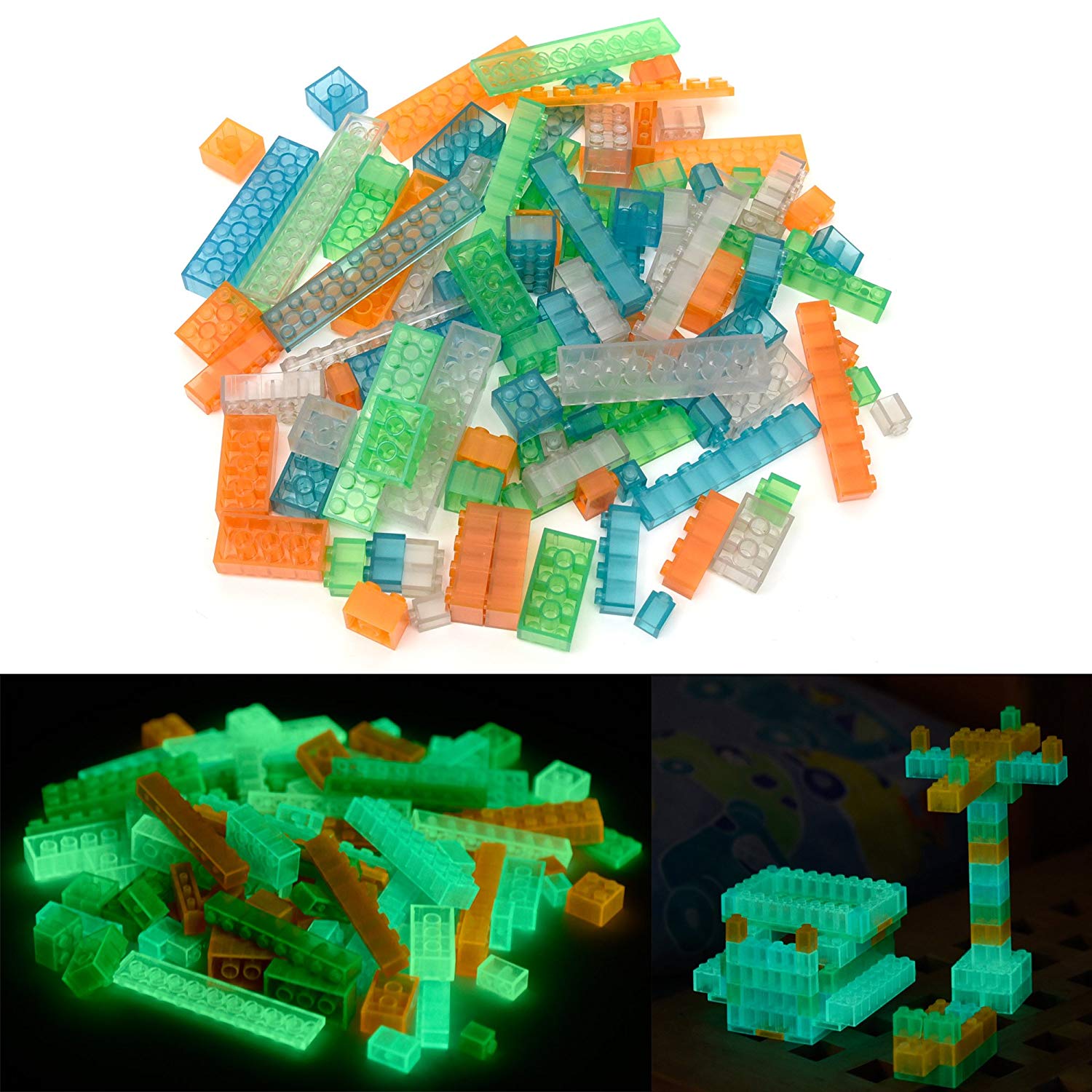 Great luminous building blocks suitable for children. Ideal for use in construction kits as windows or as luminous objects such as lamps and car lights. 104 modules in the most common sizes. There are no limits to creativity!
Can be used with the most common toy bricks and building blocks available on the market. High quality toy stones. Due to high toy standards no sharp edges or chipping during normal use.
Good luminosity for at least one hour. When the eyes are used to the darkness, the glow is still perceptible after two hours. Rechargeable by sunlight AND by artificial light.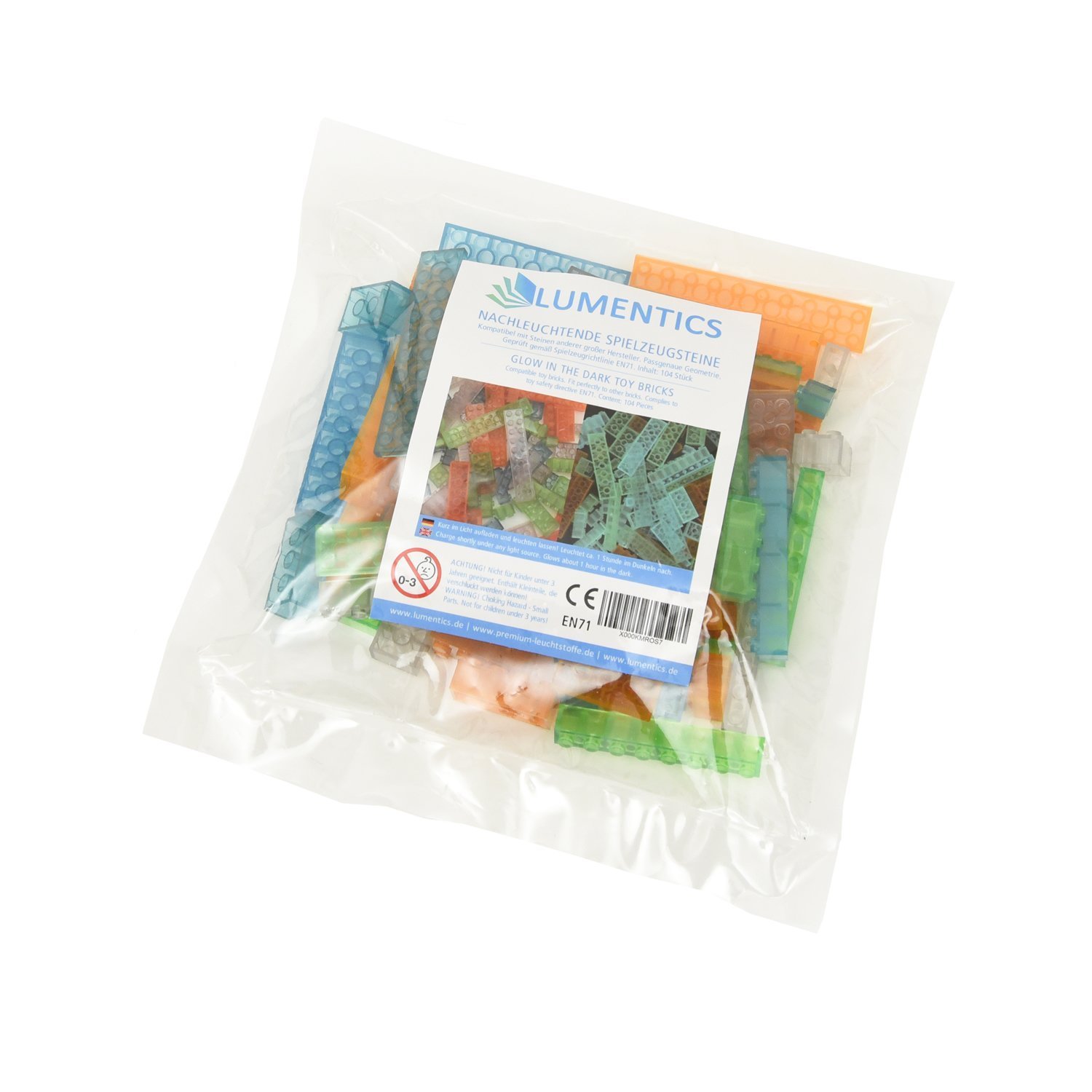 High quality construction toy. The toy stones are tested and certified according to EU toy standard EN71. Suitable for children over three years of age.
No expected wear of the luminosity of the children's construction set. Guaranteed playing fun, as it is stable for at least fifteen years. Glowing and save toy bricks (certified).
The following safety instructions apply to this product
Attention: Not suitable for children under 36 months
Practical examples and customer projects
Customer feedback on the luminous toy
Versatile application possibilities
Subscribe to the Newsletter 
Would you like to be informed about product innovations or general news about our fluorescent products? Then we look forward to your entry in our mailing list!