Fluorescent spray - spray with afterglow pigments
Lights up for several hours after being charged by sunlight or artificial light (1x spray can 200 ml, afterglow colour: blue/light blue)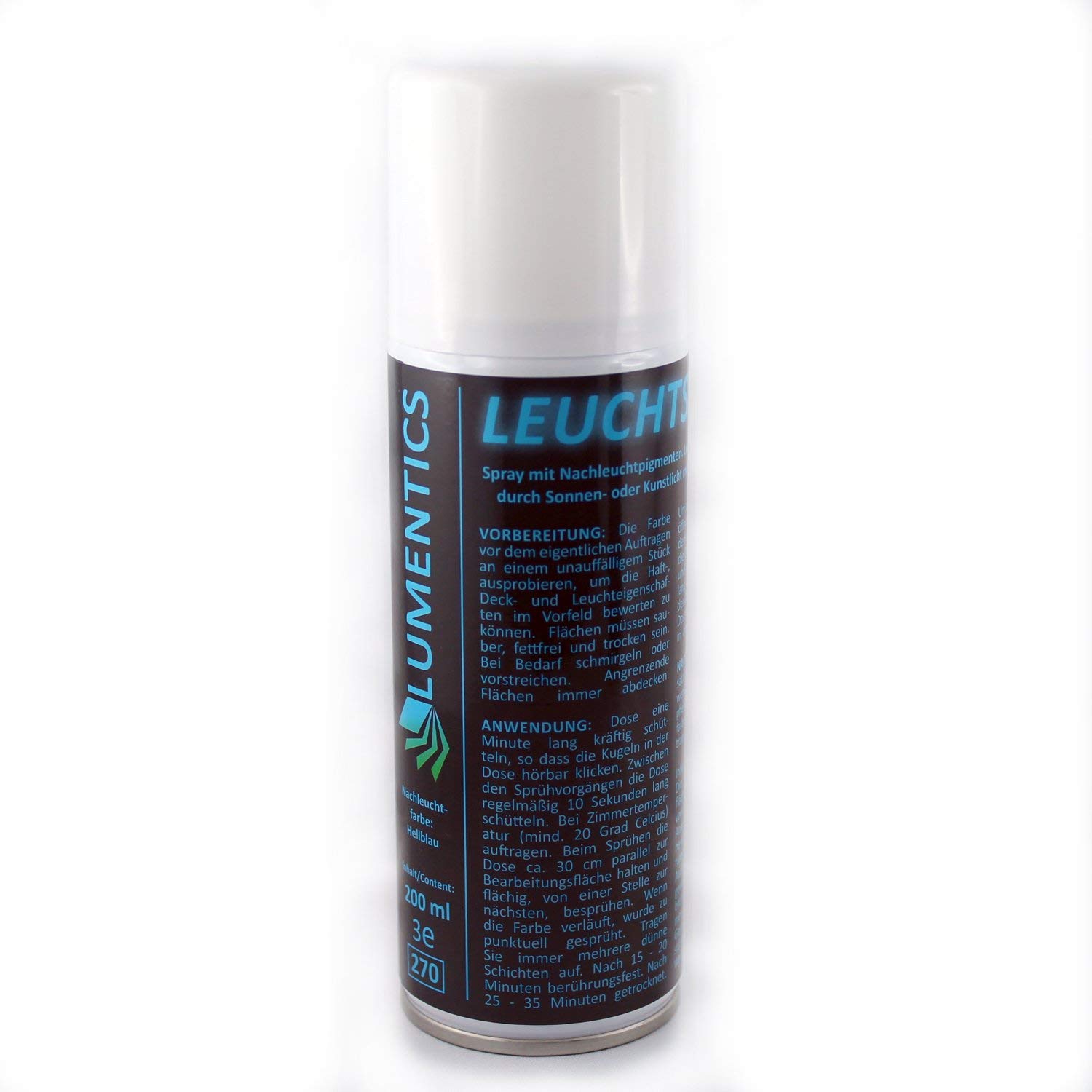 High-quality afterglow spray with afterglow effect for up to several hours in the dark. Day colour: Milky white. Afterglow colour: blue/light blue. Scope of supply: 1x spray can with 200 ml content.

UV-active, immediately adherent paint spray with good coverage and a drying time of less than half an hour. Made in Germany.
Wide Field of application:
Suitable for modifying almost all surfaces such as metal, cardboard, wood, stone, plastics and many more. Stores daylight and releases it in the dark (depending on the applied density) over several minutes/hours.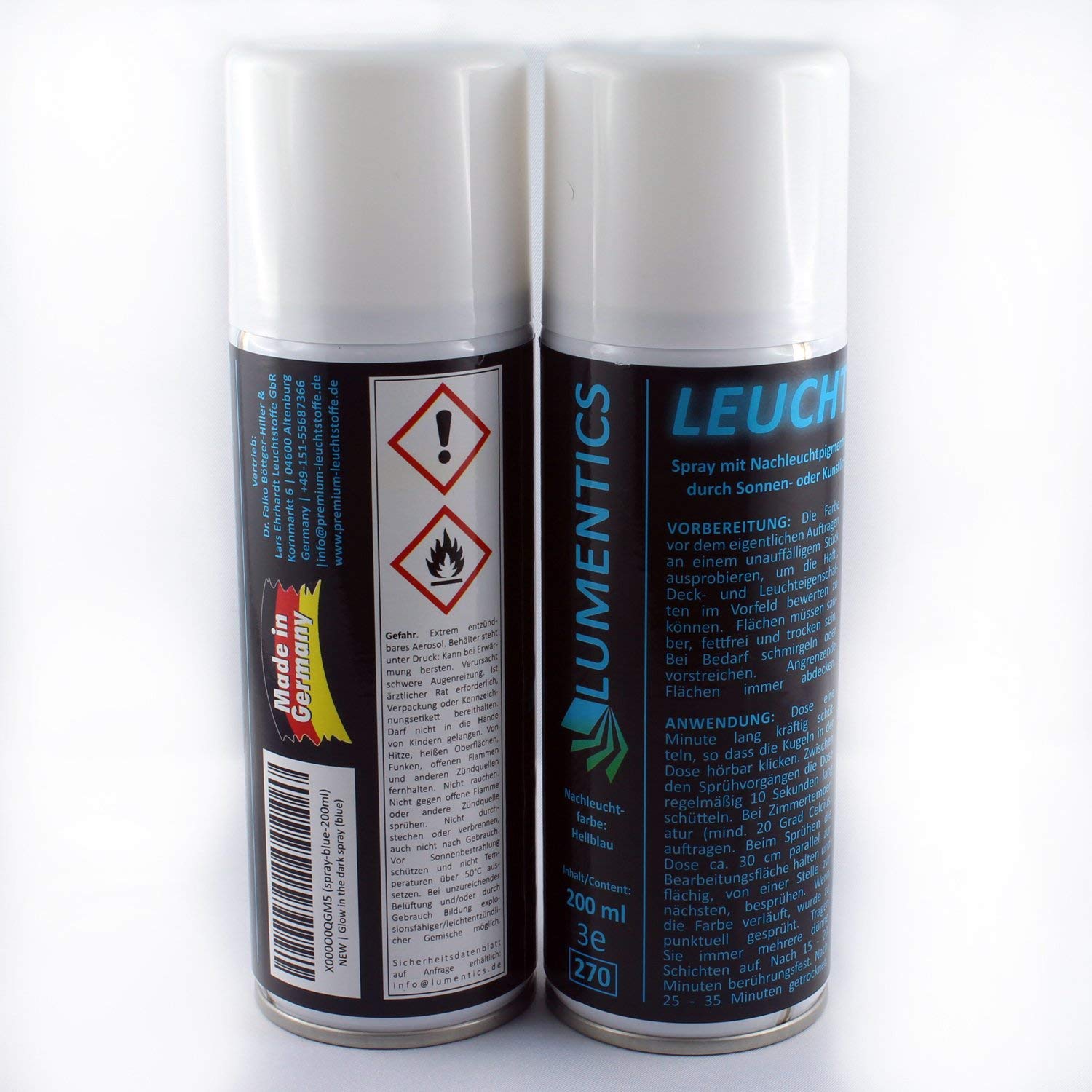 Tips and tricks for use can be found in the article text below. Instructions are also located directly on the spray can.
Made in Germany. Meets all current spray standards. Safety data sheet available on request. The luminous pigments used are free of radioactive additives.
Try the spray on an inconspicuous piece before the actual application in order to be able to evaluate the adhesion, covering and lighting properties in advance. Surfaces must be clean, free of grease and dry. If necessary, sand or pre-coat. Always cover adjacent areas.
Shake the can vigorously for one minute so that the balls in the can click audibly. Shake the can regularly for 10 seconds between sprays. Apply at room temperature (at least 20 degrees Celcius). When spraying, hold the can approx. 30 cm parallel to the working surface and spray flat, from one point to another. If the paint runs, it was sprayed too selectively. Always apply several thin layers. After 15 - 20 minutes touch-proof. Dried after 25 - 35 minutes. To prevent the spray opening from clogging during and after use, turn the can upside down and press the opening for 3 seconds. To clean the opening, remove the nozzle from the can and insert a needle into the nozzle head.
Versatile application possibilities
Subscribe to the Newsletter 
Would you like to be informed about product innovations or general news about our fluorescent products? Then we look forward to your entry in our mailing list!