Illuminated films, illuminated papers and self-adhesive adhesive afterglow films
Ultra-strong, self-adhesive fluorescent films and printable craft paper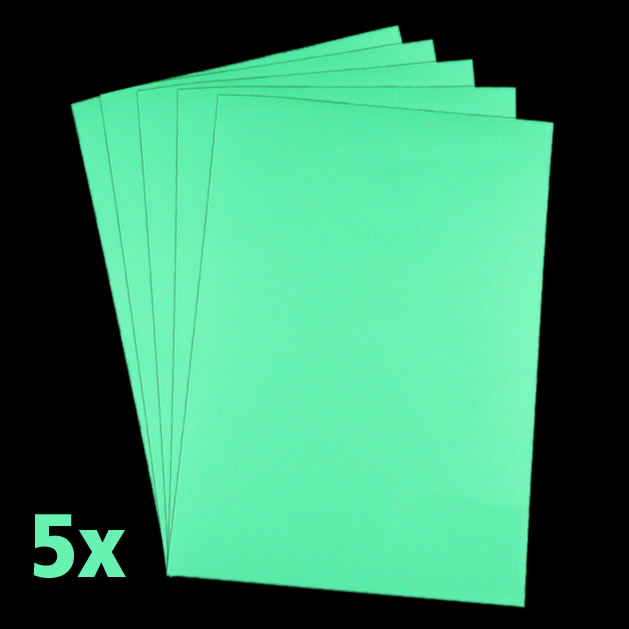 Afterglow bprintable luminescent paper and self-adhesive foils. After being charged with light in the dark, the light continues to glow for several hours. A4 or A3 luminescent paper and luminescent films in protective polybag.
LONG BURN TIME & HIGHEST LUMINOSITY:
Rechargeable by sunlight and artificial light sources. Luminosity for more than 6 hours. Up to ten times stronger and longer burn time than previous conventional UV glow inks.
BEST PROCESSING POSSIBILITIES:
Very good processable and cutable luminescent paper and luminescent foils. Ideal for printing, handicrafts, decoration and hobby. Illuminated films have excellent adhesion even on smooth surfaces and are suitable for use with woodchip.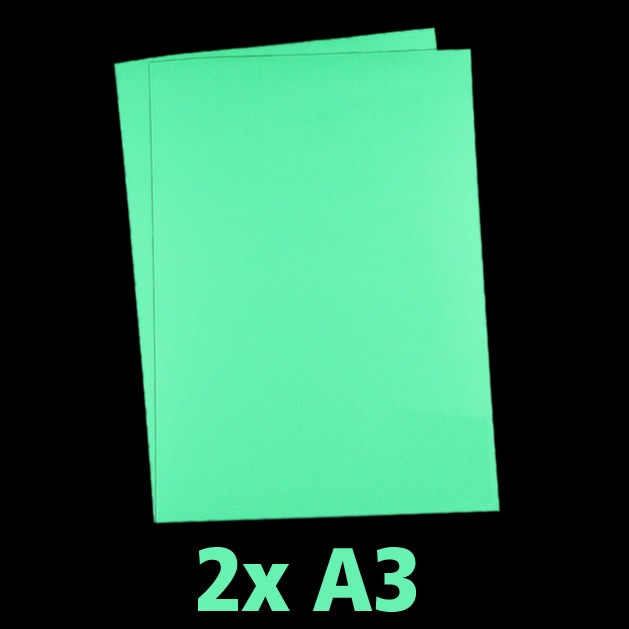 Our products are non-toxic and safe. Free from hazardous chemicals.


No expected wear of the luminosity. Light stable for at least 15 years.


The Premium Glow Paper in a 5-pack is phosphorescent paper in DIN A4 format. This luminescent paper can be printed on with inkjet or inkjet printers. It is often used for handicrafts. Also known as "UV paper". This means that it recharges itself under UV light. It is based on strontiumalumina, which explains its special properties. This includes the best possible luminosity in the dark (up to four hours), in addition this luminescent paper is free of any chemicals and it is non-toxic. The materials are continuously tested for harmlessness.
Versatile application possibilities
Customer feedback on the illuminated paper
Customer feedback on the illuminated film
Versatile application possibilities
Subscribe to the Newsletter 
Would you like to be informed about product innovations or general news about our fluorescent products? Then we look forward to your entry in our mailing list!